All About
Welcome to Galway's newest sports and fitness location. An accessible state of the art facility just off the promenade in the heart of Salthill.
The Sportsdome at Salerno is located just behind Salerno Secondary School. This unique building provides several sports and fitness opportunities.
The main full size hall  now caters for all court sports from basketball,  Rugby Tots, and Badminton to casual five a side Soccer, Gymnastics and Karate.
Two first floor mezzanines at either end provide space for a fully equipped elite room and a aerobics/ spin studio. Teams and groups of all ages and abilities are catered for.
Free parking for forty cars
Changing facilities with water fountains onsite
Modern Fitness Equipment
Large selection of morning and evening classes
Sports facilities available for booking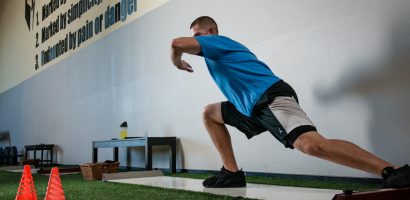 SPORTSDOME CLASSES .
Spinning  kicks off at the Sportsdome Dec 4th. One of the most effective gym classes. Instructed by experienced instructors. Check the timetable on Facebook and sign up. 
Ask about or online offer; UNLIMITED  classes a month for 65 euros. Try the unique Ultraslide class along with Boxercise Spinning Boot – camp and Kettlebells.   . OFFER ENDS SOON